Efficient and durable profiles and guides from Wefapress® for demanding industrial applications
Our Wefapress® profiles and guides are specially designed for use in demanding industrial environments. They are made of high quality plastic materials that provide excellent wear resistance, impact resistance and durability. Whether as chain guides, belt guides or special guide profiles – our products offer a reliable and efficient solution for your specific requirements.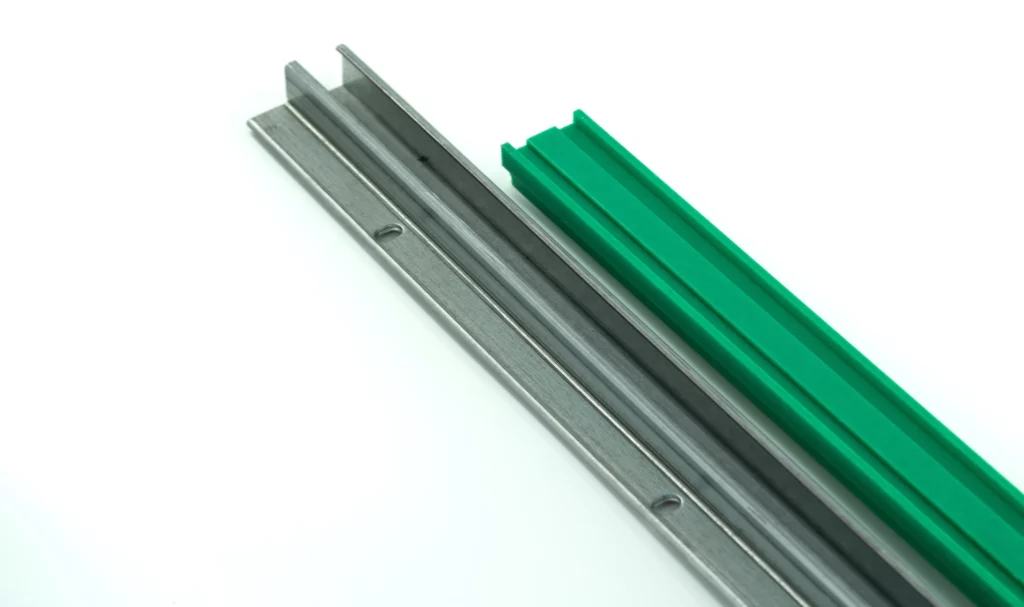 The chain guides from Wefapress® impress with their high wear and impact resistance as well as acid resistance. We have an extensive stock of PE-UHMW guide rails and also offer customized guide rails made of various plastics.
The durable belt guides from Wefapress® have been used for decades for V-belts, flat belts and round belts. Thanks to a special milling they can be easily mounted by means of a steel C-profile. Standard lengths are up to 2000 mm, special lengths, shapes or special materials we offer on request.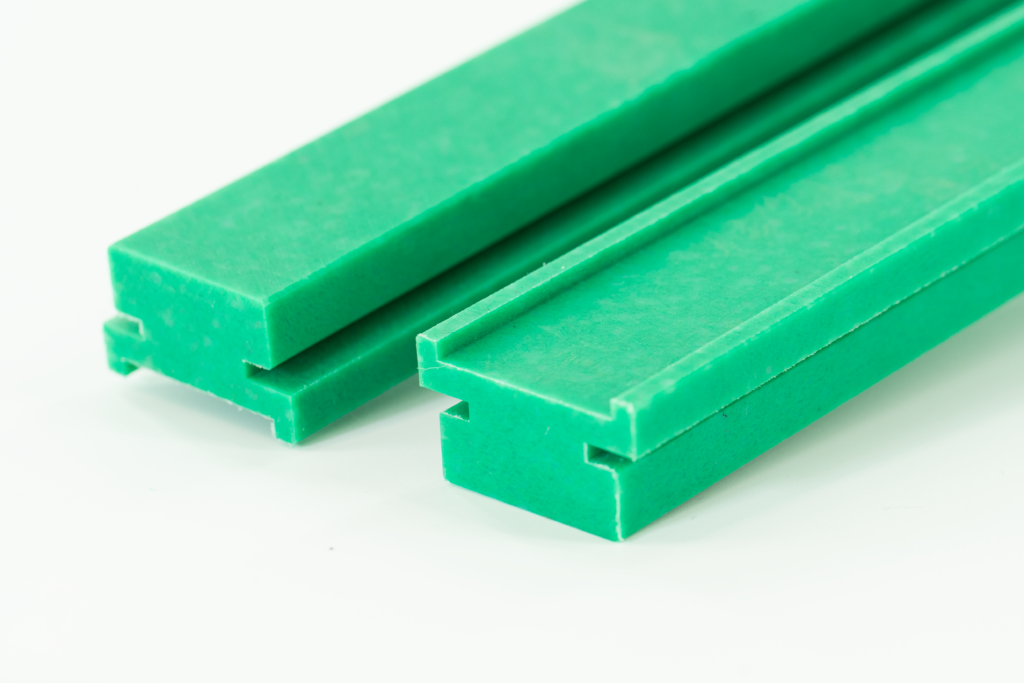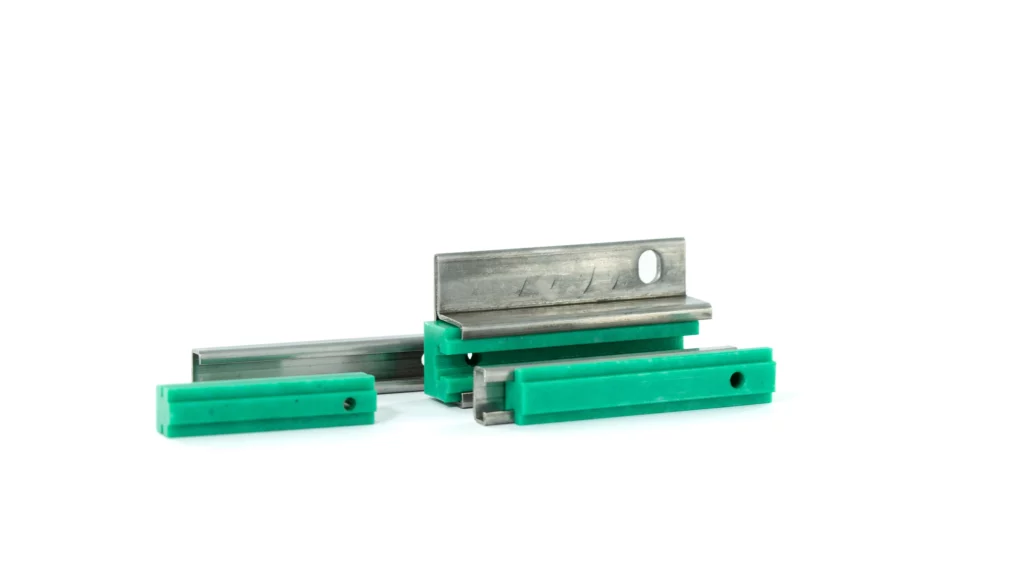 Wefapress® steel C-profiles are usually made of sendzimir galvanized or stainless steel. Some types are also available in bright steel. We stock larger quantities in standard lengths of 2,000mm and 6,000mm.
Our guides and profiles can be equipped with our ALU-Clip system for common aluminum profile systems. Adaptations to other system profiles are possible and are constantly being developed. Contact us for more information!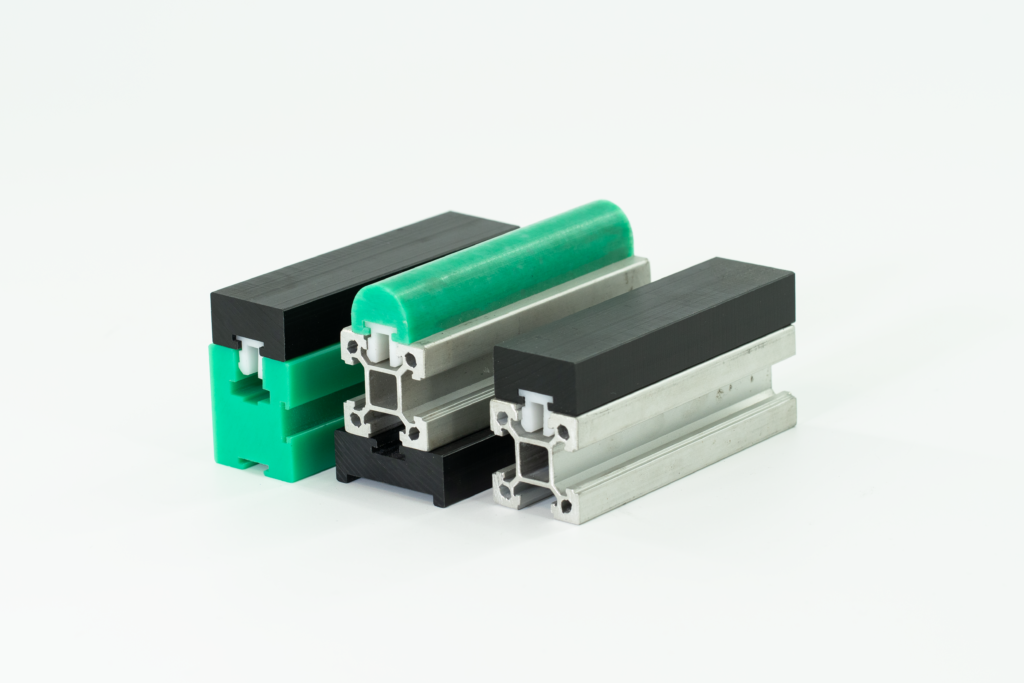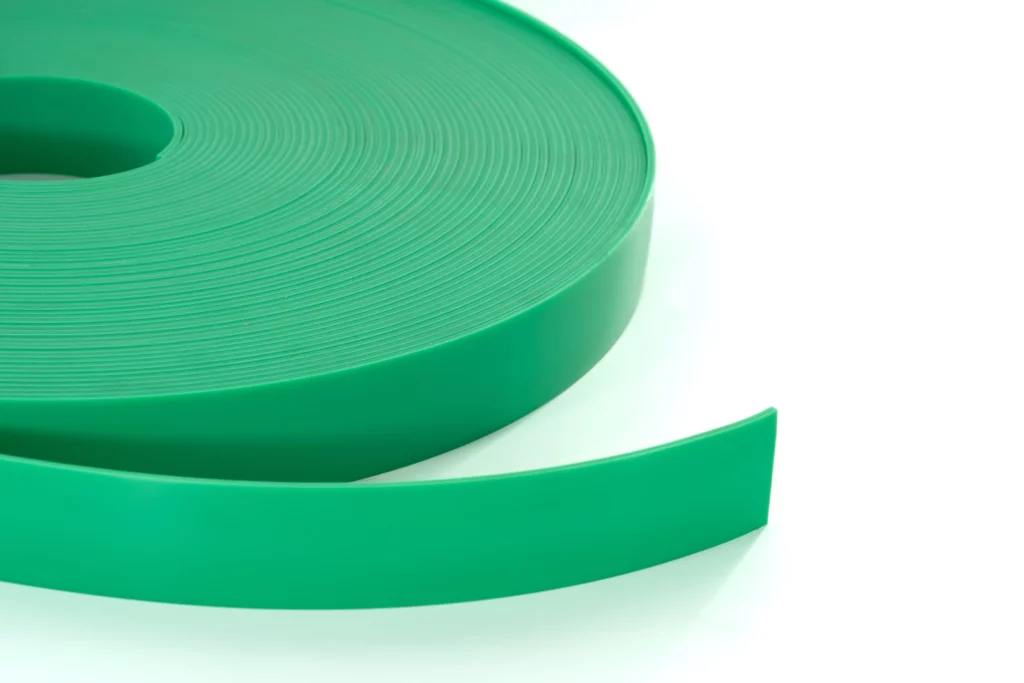 The Wefapress® belt material made of St 1000® is ideal for the gentle transport of goods in the conveying industry. It is available in various sizes and also as a self-adhesive variant. Special designs are available upon request.
Do you have questions or need more information? We are here for you personally and look forward to hearing from you.