The processes at Wefapress®
Machining PE at Wefapress®: precision at every step
At Wefapress® we are experts in the processing of PE (polyethylene). Our process includes various techniques such as sawing, planing, drilling, milling and even welding to ensure that our products are made to our customers' exact specifications. Each technique has its own specific parameters and requirements to achieve optimal results. From selecting the right cutting speed to choosing the right material for the tool, we pay attention to every detail to ensure the highest quality of our products.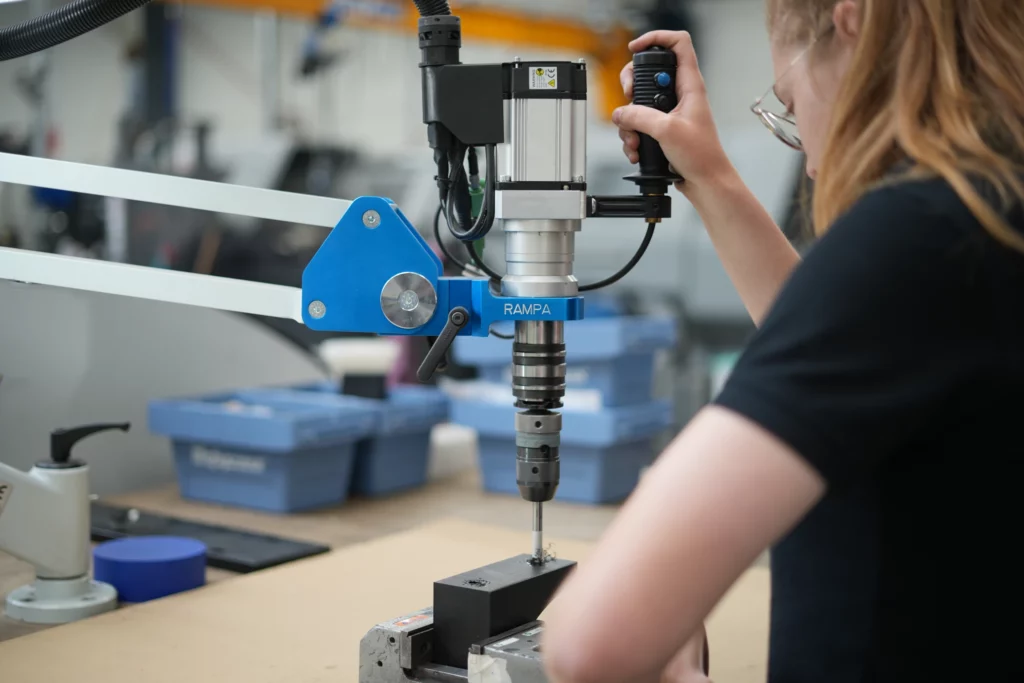 Cutting speed: 40 – 70 m/min
Feed rate: 0.1 – 0.3 mm per revolution
Material: twist drills, pointed drills
Rake angle: 15 – 25 °
Clearance angle: Twist angle approx. 16°, A = 70 – 90°
Remark: Drilling machines or automatic drilling and milling machines, cooling can be done by compressed air. Pulsating drilling produces smoother hole walls and better chip evacuation, it also avoids overheating.
Our machinery: precision meets innovation
At Wefapress® we rely on the latest technologies to always provide our customers with the best solutions. Our machinery is the heart of our production and reflects our commitment to quality, precision and innovation.
We are proud to offer a wide range of manufacturing capabilities. From one-off production to small quantities and series production – we are able to produce plastic prefabricated parts at the highest level. Our manufacturing capabilities include sawing, milling, turning, profiling, drilling, welding and annealing.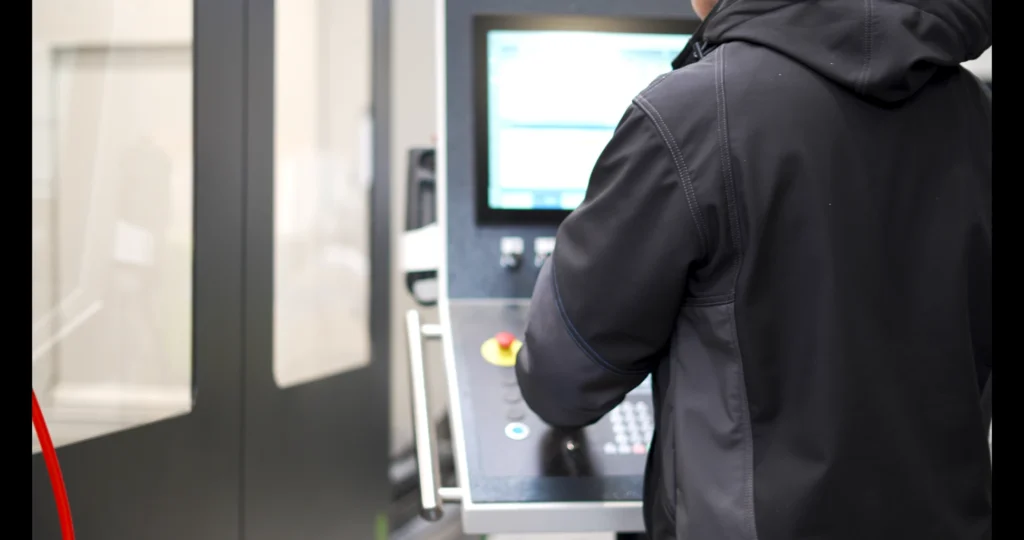 5-axis machining
max. Length: 12.000 mm
max. Width: 2.500 mm
max. Height: 720 mm
4-axis machining
max. Length: 3,580 mm
max. Width: 920 mm
max. Height: 900 mm
Marking types at Wefapress®: Quality you can see
At Wefapress® we attach great importance to ensuring that our products are clearly and unambiguously labeled. That is why we offer various types of marking tailored to the specific requirements of our products and customers. From needle embossing and hot stamping to milling and labeling – we ensure that our products are always marked correctly and professionally. In doing so, we always ensure compliance with all relevant standards and regulations.
limited embossing choice
colour choice: black, white
unsuitable for direct food contact
Costs: +++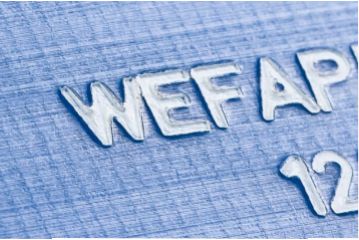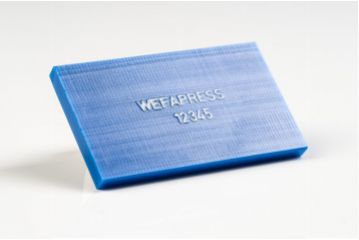 Our quality promise:
"Uncompromising focus on customer needs with a strong focus on sustainability."
Quality standards you can count on
Even though we are not currently certified according to DIN ISO 9001, we align our processes and standards accordingly. This ensures that our products and services always meet the highest requirements.
Employees: the heart of our quality management
Every single employee at Wefapress is an integral part of our quality management. Their expertise and commitment are key to our outstanding quality.
Continuous improvement: our daily endeavor
Through our continuous improvement process (CIP), we ensure that we constantly develop and optimize our products and services.
Customer feedback: Our guide
Your feedback is important to us. It is an essential part of our CIP and helps us to continuously improve our products and services.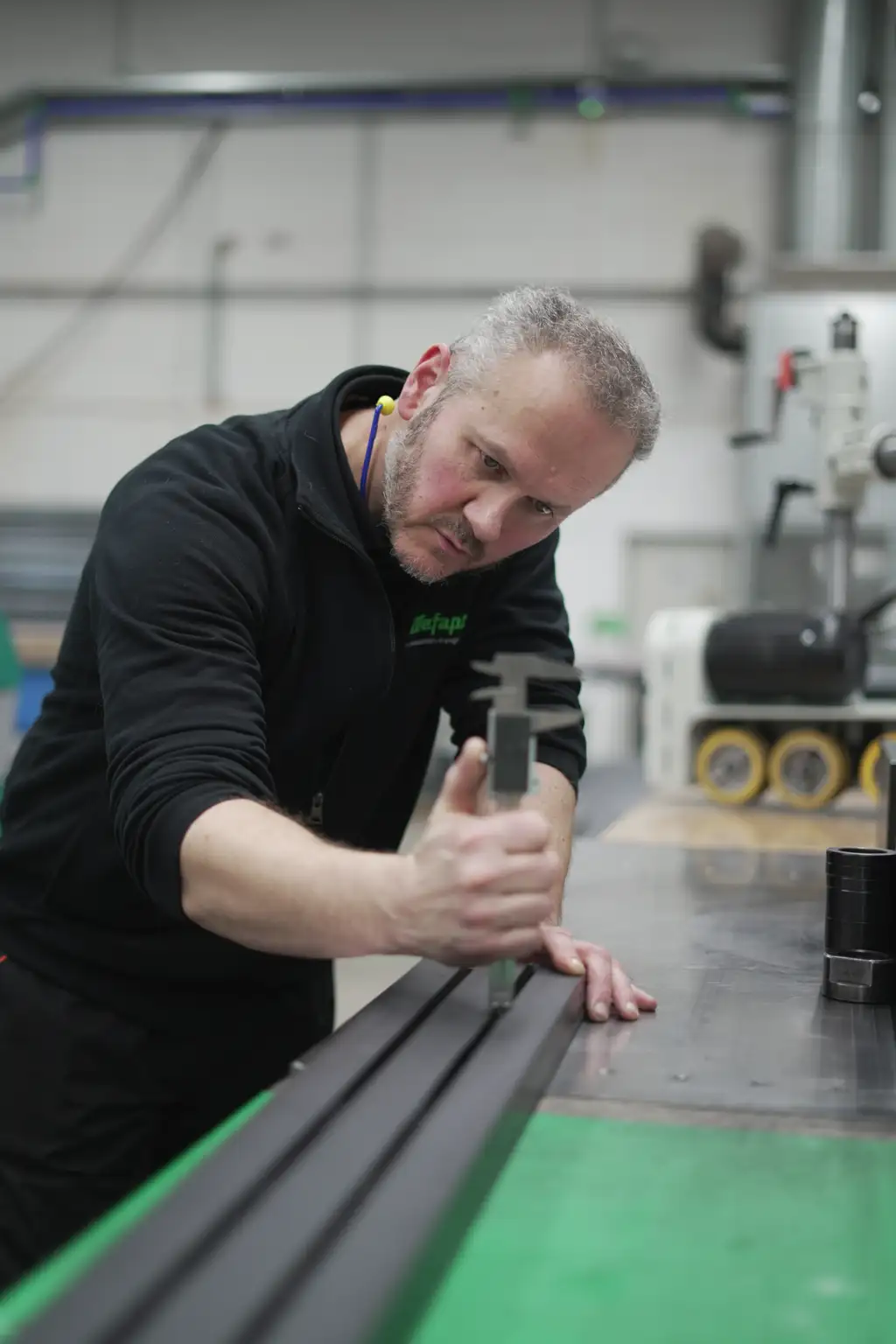 Our 5 steps to the best quality
Order control
Each order is carefully reviewed to ensure it meets our standards.
Incoming goods inspection
We inspect every shipment to ensure that it meets our quality requirements.
Production control
During the production process we carry out regular checks to ensure the highest quality.
Outgoing goods inspection
Before a product leaves our premises, it undergoes a final quality control.
Post calculation
We analyze and evaluate each process step to ensure continuous improvement.